Intech International A / S designs and produces process equipment in stainless steel for the fishing and food industry, for example for cooking seafood.
Intech generally looks positively to the future and has an ambitious growth strategy. In the period 2016-2019, Intech increased its revenue by 40%, where they have especially experienced a strong growth in sales of machines to the food industry.
Yield
360 degree customer overview

Insight with data from NAV

Project within time frame and economy
Intech wanted a flexible standard CRM system that could support the existing NAV offer solution.
At Intech, an offer is always started in NAV, where you carry out a complicated process of calculating and putting together the right project for the customer. This process has been refined and optimized for many years, and as a result has become deeply rooted in Intech's production management.
It therefore did not make sense to consider replacing this process. However, the sellers' opportunities to do active follow-up in NAV are rather limited, so Intech decided together with Corpital to move the pipeline process to Salesforce, which is designed just for this purpose.
Products
Responds proactively
By implementing Salesforce Sales Cloud, Intech is supported through their sales processes right from early outbound and inbound activities. The system helps the sales team to respond quickly and proactively with leads, so nothing is missed.
Improved forecasting
In terms of sales management, Salesforce Sales Cloud provides a pipeline overview to the sales team so they can focus on key projects first, rather than an "e-mail-driven" approach to sales. It provides more productivity and better forecasting.
Work smarter
In addition, Intech will in the long run adapt the system so each process can pass through seamlessly to the various parts of the business that are to be supported, for example the possibility of different processes with different types of sales. This is important as adoption is a major challenge if one does not have a system that suits the everyday life of the sales team.
Corpital as implementation partner has been the big win
Corpital as a Salesforce implementation partner has proven to be the project's huge gain. Corpital is both a Salesforce and a Business Central (NAV) consulting firm. Thomas says: "It has clearly been an advantage that Corpital could quickly familiarize itself with the processes and data flow in NAV and thus how the integration with Salesforce should be set up optimally."
Corpital's specialist knowledge of NAV has meant that Intech was guided from the start in the exchange method that was right for their ERP solution. In other words, it was not just about technology - but more about how Intech as a company should work commercially with the two systems in an interaction to avoid pitfalls.
"We worked in an agile structure during the implementation. As the project progressed, we became more aware of what NAV data was and how we wanted it in Salesforce. Although Corpital is not our primary NAV provider on a daily basis, it was not a problem as Corpital was able to execute quickly in both systems."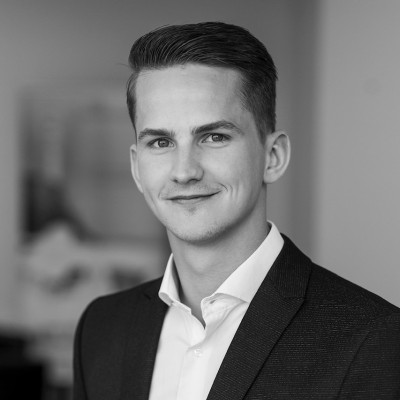 Data exchange with the free edition of Jitterbit
Intech wanted to start with as easy an integration solution as possible, and it was decided to set up a light one-way integration from NAV to Salesforce, where customers and offers are read out and automatically created and updated in Salesforce. This established the foundation for proper pipeline management in Salesforce.
Corpital had a good understanding of the project's finances. Corpital recommended for example Intech to use the free version of Jitterbit to exchange data from NAV to Salesforce, rather than Corpital's own Onelink 365 for Salesforce, which is a two-way synchronization engine.
"We have got off to a good start with the integration between NAV and Salesforce. The idea is that the integration develops at the same pace as Intech develops their competencies and use of Salesforce. Then we can later switch to the more advanced Onelink 365 for Salesforce if the need arises," says Thomas.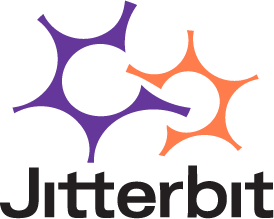 References
We have done it for others. We can do it for you.