When visiting us
Corpital has an office in Tower 77, Vandtårnsvej 77 in Søborg. It is easy to get here from the major access roads. All around the property there are a number of parking spaces for guests.
Tower 77 is a modern office community where there is room for creative dialogue, innovation - and it is decorated in the best New Yorker style.
Corpital is only open to guests by appointment.
Wayfinder with Google Maps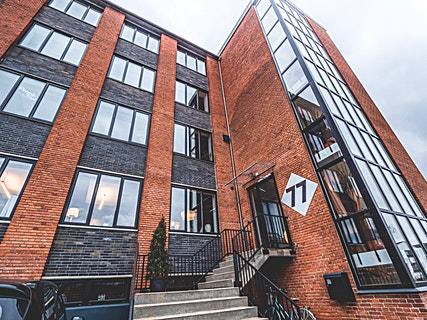 Our reception
Announce your arrival at the reception and remember to register your car for free parking.