Future-proof platform
If you need a new CRM system for your business, you need look no further than Salesforce.com, no matter if your company has 10 or 50,000 employees.
Salesforce is a cloud-based CRM system designed to sell, service, market, analyze and connect with your customers – wherever you are.
The platform handles all your customer-focused activities. Right from the overview of sales to marketing activities, Salesforce provides a second to none opportunity to target and monitor the health of your activities.
Sales Cloud: Win more customers by getting to know their needs and concerns
Service Cloud: Create the foundation for excellent customer service
Marketing Cloud: Attract more customers with personalized marketing
Experience Cloud: Build your experience and engage your customers
Generate more business
With Salesforce, you have control of the most important elements of your customer relationships and leads such as phone calls, emails, data and support history. In fact, all the interactions that form the basis for effective sales while providing outstanding customer care.
Corpital can help you throughout the entire process no matter if it is a simple upgrade or tasks with greater complexity. We offer implementation, upgrades, support and operation of Salesforce.com as well as integration with other IT systems such as Microsoft Dynamics NAV / Microsoft Dynamics 365 Business Central.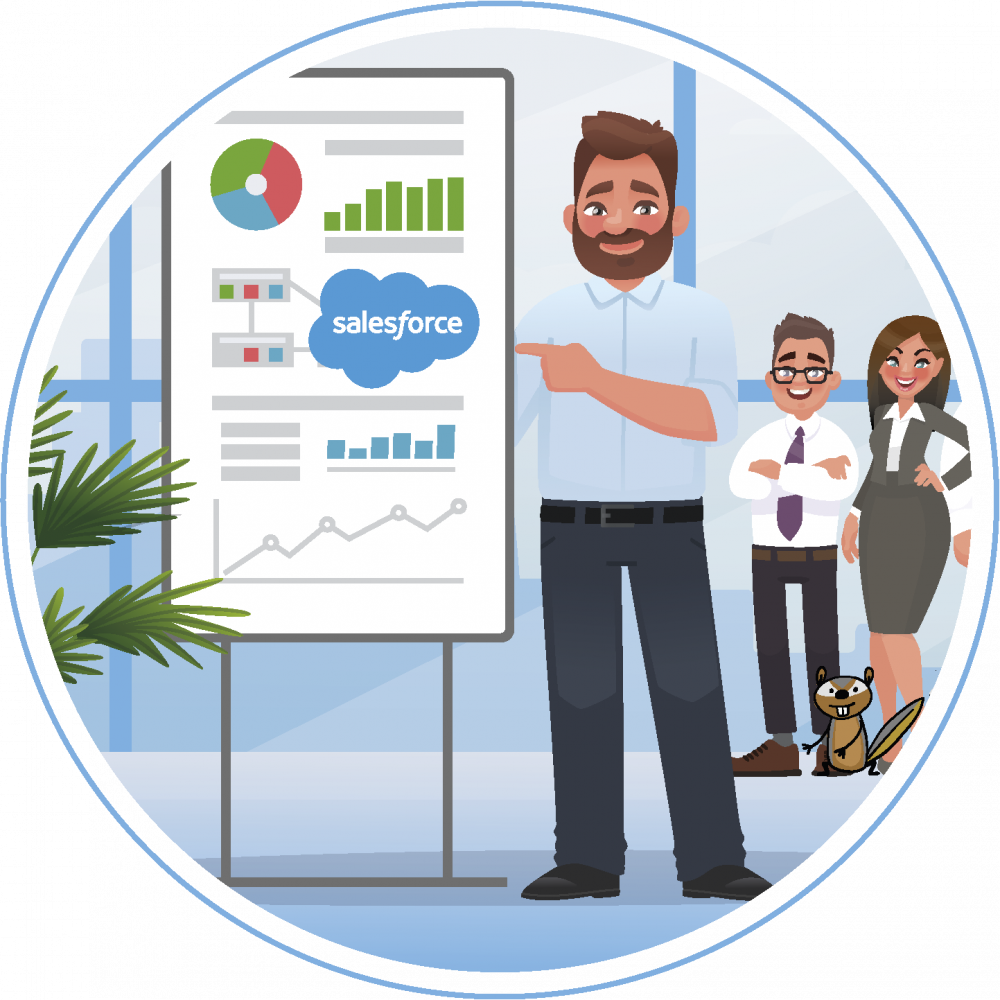 An Innovative CRM Partner
Salesforce CRM is an online cloud based system which many rate as the best CRM system on the market.
We agree, as the speed of implementation is significantly faster than other providers on the market. Salesforce has been recognised multiple times as one of the world's most innovative companies.
Salesforce is an ideal tool because it provides your sales- and service units with a 360 degree overview of customers, better insights of conversion rates of subjects, sales pipeline and status of open cases.
Certified Salesforce partner
Corpital can advise, design, implement, develop, migrate, train as well as support all Salesforce.com solutions.
Our advice is based on deep technical understanding (certifications), business insights and years of experience, which makes it easy for us to relate to your needs and design the right solution.
Corpital can help with larger projects, configurations, developments or integrations.
OneLink ERP integration
OneLink ensures that your CRM and ERP solutions are united and share data.
OneLink is a special product developed by Corpital, which retrieves, processes and synchronizes data between Salesforce and Microsoft Dynamics 365 Business Central. It is a strength for you who use or want to use the two systems.
You will get more value from your systems by installing OneLink. OneLink manages to combine the business logic of Microsoft Dynamics 365 Business Central with the strength of Salesforce.
References
We have done it for others. We can do it for you.
Do you need help with Salesforce?
Corpital offers implementation, optimization, support and operation of Salesforce as well as integration with other IT systems.