Get the best of both worlds with OneLink 365 for Salesforce
OneLink 365 for Salesforce synchronizes data between Salesforce and Microsoft Dynamics 365 Business Central.
"Built inside" Business Central
Get started quickly with Kits
Integration between Salesforce and Business Central
OneLink 365 for Salesforce is simply a product that, through unique two-way integration, manages to combine the business logic of Microsoft Dynamics 365 Business Central with the strength of Salesforce.
Many companies operate with multiple IT systems. It's only when the systems "talk to each other" and data flows freely that management and employees will experience streamlined work processes, reduced silos and a better platform for making business-critical decisions.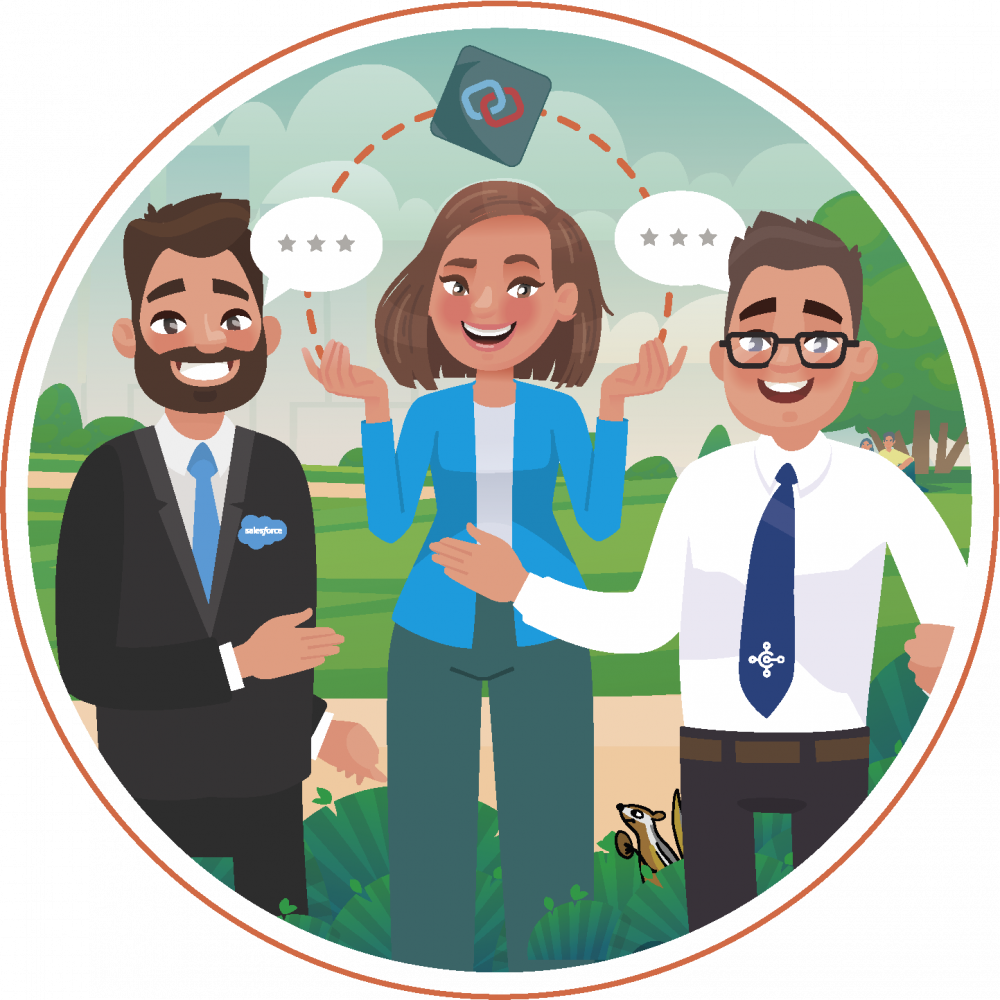 One data truth
OneLink 365 for Business Central makes your employees more efficient and minimizes the risk of errors. When using OneLink 365 for Salesforce, you only need to maintain data in one place, as OneLink 365 for Salesforce automatically transfers data between the systems. This saves time, avoids errors and ensures that there is only one data truth.
Familiar user experience
Users will find that selected data is available in both systems ashe interface is the same for both Business Central and Salesforce users.
For the administrator, the mapping interface is recognizable, as all setup is done via the Business Central user interface.
"Built Inside" Business Central
OneLink 365 for Salesforce is built within Microsoft Dynamics 365 Business Central and is added directly to your solution via Microsoft AppSource. The data exchange takes place directly between your Business Central and Salesforce - i.e. without data having to go through a 3rd party supplier's data center.
Reuse of business logic
OneLink 365 for Salesforce uses the business logic you already have in Business Central and thus allows you to reuse already specially developed functionalities from Business Central directly in Salesforce.
Unique data management
Data management is also unique. Data is compressed to a degree so that it is possible to exchange up to 200 times more data per API calling compared to other integration solutions on the market.
Regardless of the number of data streams, the amount of data and synchronization intervals, OneLink operates at a fixed price. The result is larger savings compared to using other similar systems.
Get started quickly with Kits
It is possible to build the integration from scratch. If you want to create a shortcut, we have developed a number of Kits on integration points that make it easy to get started. Therefore, you will be able to quickly implement the solution in the organization.
Bad data in = Bad data out
A prerequisite for any data integration is to have the right information in place. Before integration, we strongly recommend that you ensure that your data is of high quality.
If you load or integrate 'bad' data into your system, you are building on an unhealthy foundation that can ultimately lead to major consequences across in all aspects of your business.
You can do a lot yourself, but creating the right structure is essential! To clean up and create a good foundation, data must be extracted, converted and cleaned to the correct data structure.
Clean up data before integrating
A good data cleanse ensures that you work from correct and updated baseline. All duplicates are removed and you know you have the latest data on , for example, your existing customer portfolio. This will ensure you have the strongest foundation for later use in the integration solution.
Corpital has in-depth knowledge of the validation rules in both systems, and it is important to have a good understanding of the differences between the two. For example, an Account in Salesforce can be a contact but it can also be a debtor and / or a creditor in Microsoft Dynamics 365 Business Central, so data must be treated differently in the two systems.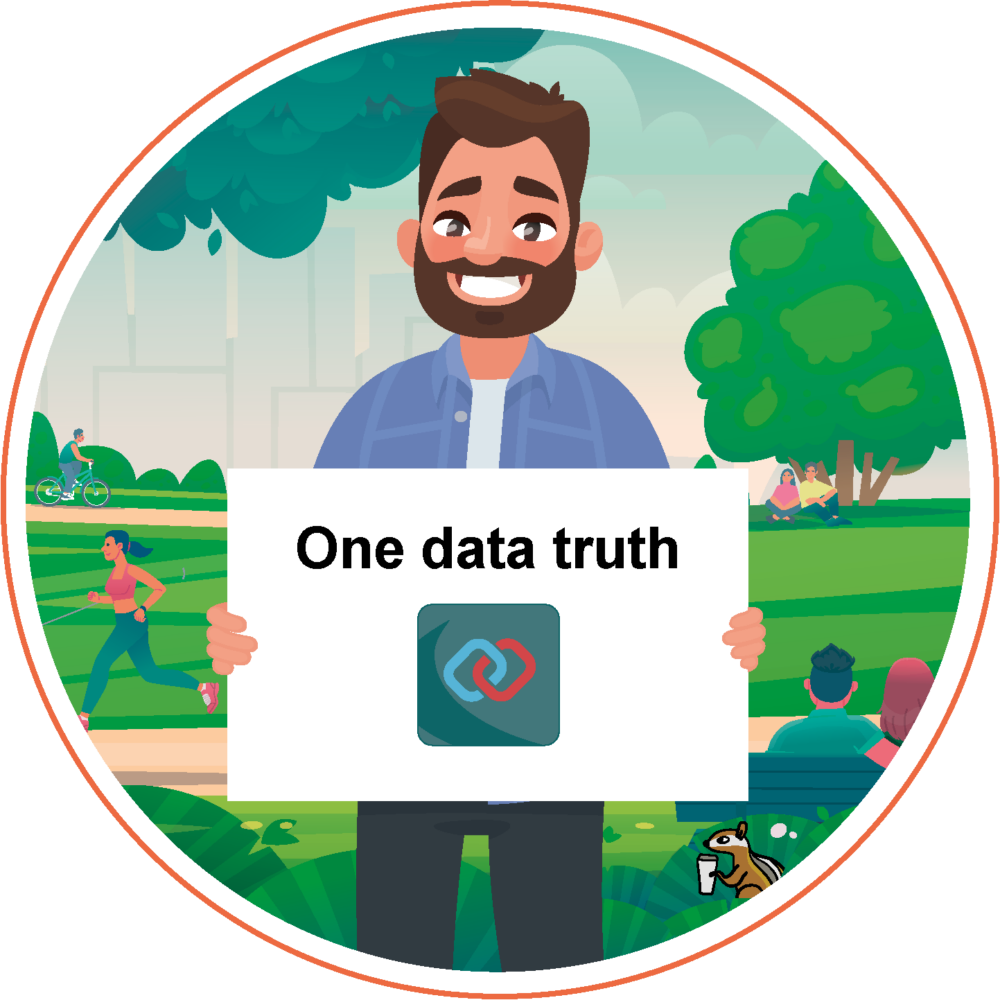 Independent advisers
Corpital are systems integration specialists with core competencies in Salesforce and Dynamics 365 Business Central. We have a deep understanding of the technology, processes and issues related to both the ERP and CRM worlds.
There are many other integration tools on the market. Jitterbit and RapidiOnline are examples of generic integration tools that we also have good experience with using.
There will always be a business connection between CRM and ERP, and it is only when the systems "talk to each other" that management and employees will experience the value that contributes positively in the daily decisions and work processes.
Whether functionality lies in ERP or CRM is for us subordinate. Functionality must be logical and create the greatest value - and it differs from company to company.
Regardless of the choice of integration product, for us it is about finding the right solution to meet the needs, architecture and economy of our customer.
Read more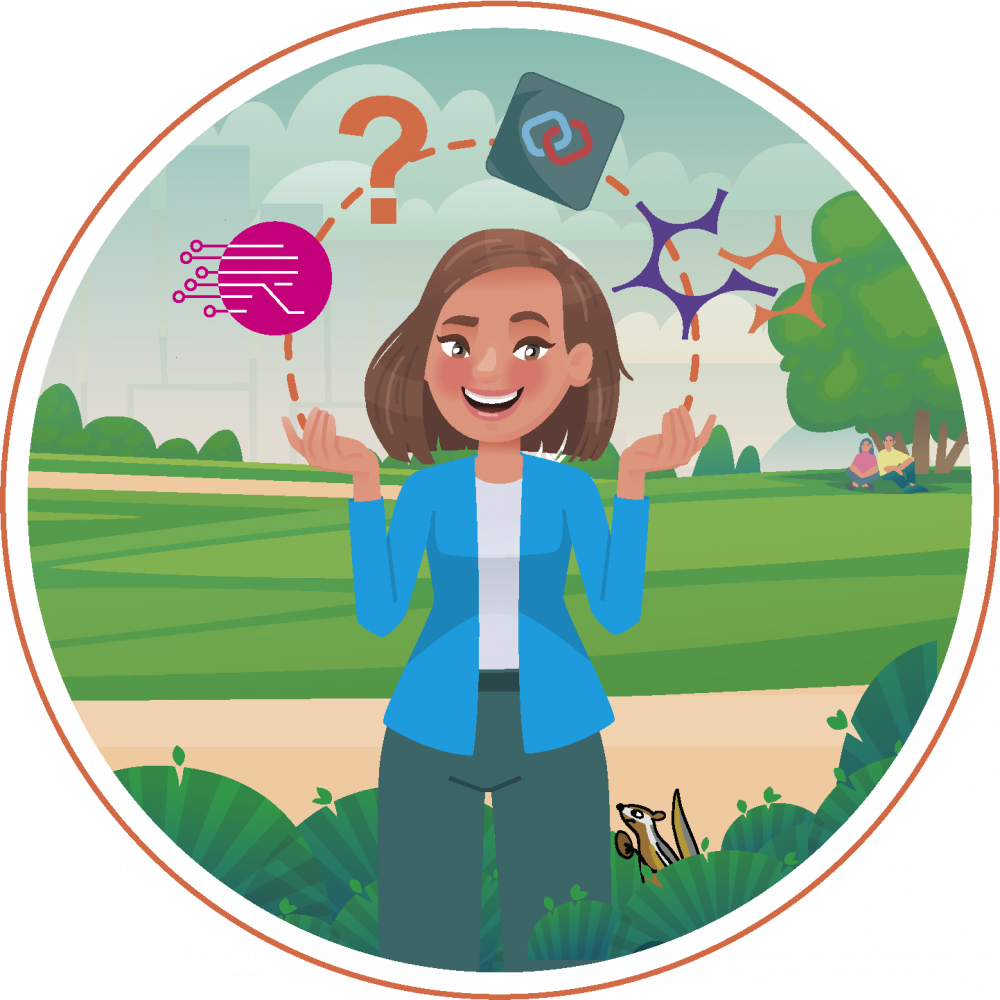 References
We have done it for others. We can do it for you.