Immudex is a Danish supplier of reagents and solutions for immune monitoring.
Immudex enables researchers and clinicians around the world to unravel the complexity of the immune system and allows a new understanding of immunological responses through advanced antigen-specific immune-based tools.
Yield
Salesforce standard case functionality supports customer inquiries that come in via the Immudex website

Historical data is available on customer inquiries

Simplification and streamlining of workflows.
Immudex has configured their own Salesforce Sales Cloud solution. Corpital is used to resolve more complex issues and general brainstorming around opportunities and processes that need to be supported.
In this case, Immudex wanted help to replace the existing ticket system (Freshdesk) with a standard implementation of Salesforce, so that data was collected on one platform and in the future could be used to handle sales inquiries through web-to-lead.
Products
All customer inquiries are managed via Cases
Immudex's customers often start their customer journey via Immudex's website, where they fill out a web form. Previously, all inquiries landed via their website in a shared mailbox, where there was no complete picture of ownership within the sales team.
Sales queries from the Immudex website are now handled through the Web2Case HTML code, so that they are now created directly as a Case in Salesforce. In this instance, we have also activated Email2Case, which provides the possibility that a direct mail can be sent which is automatically created as a Case in Salesforce.
Overall, this gives a full overview of the customer history, as everyone in the team knows at all times which different inquiries have come in from a customer and where they have been routed.
Replacing the existing ticket system with Salesforce Sales Cloud Case functionality has not necessarily increased the complexity of the process. However, Immudex wanted to make a few Sales Cloud Custom customizations on the standard Case object in order to display information that made sense to the team and supported the customer journey. Only standard Case functionality has been used: Email-to-Case, Queues, Case Assignment Rules, Case Auto-Response Rule and Lightning Email Templates.
Finally, Best Practice knowledge has been transferred to the super users, so that Immudex can make corrections and maintain the solution themselves.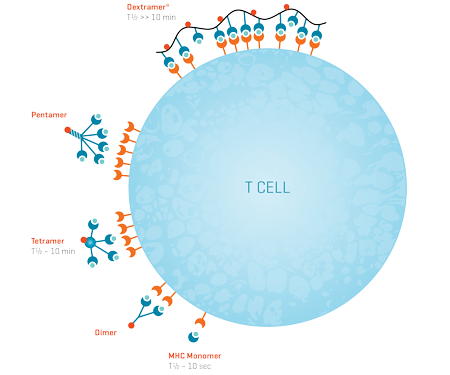 Collaboration with Corpital for many years
"My collaboration with Corpital has been going on for many years now and it is no coincidence that I will return to them. It is a small company that is easy to work with. They provide good sparring and when the framework is set, the tasks are solved quickly, without hocus pocus - and always within the agreed financial framework."
Henrik Pfundheller, Chief Commercial Officer